By default message size in SBS2008 is set to 10MB. So if you are using Pop3 Connector to get mails and someone sends an email with attachment that is more than 10MB, Pop3 connector will not download the message and will log an error with Event ID: 210
One or more messages (1) were left in the 'email' account on the POP3 server 'mail.server.com' because they are larger than the maximum acceptable message size (the largest message is 14781808 bytes). You can either connect to the POP3 account and retrieve or delete the messages manually, or increase the maximum acceptable message size in Exchange Server.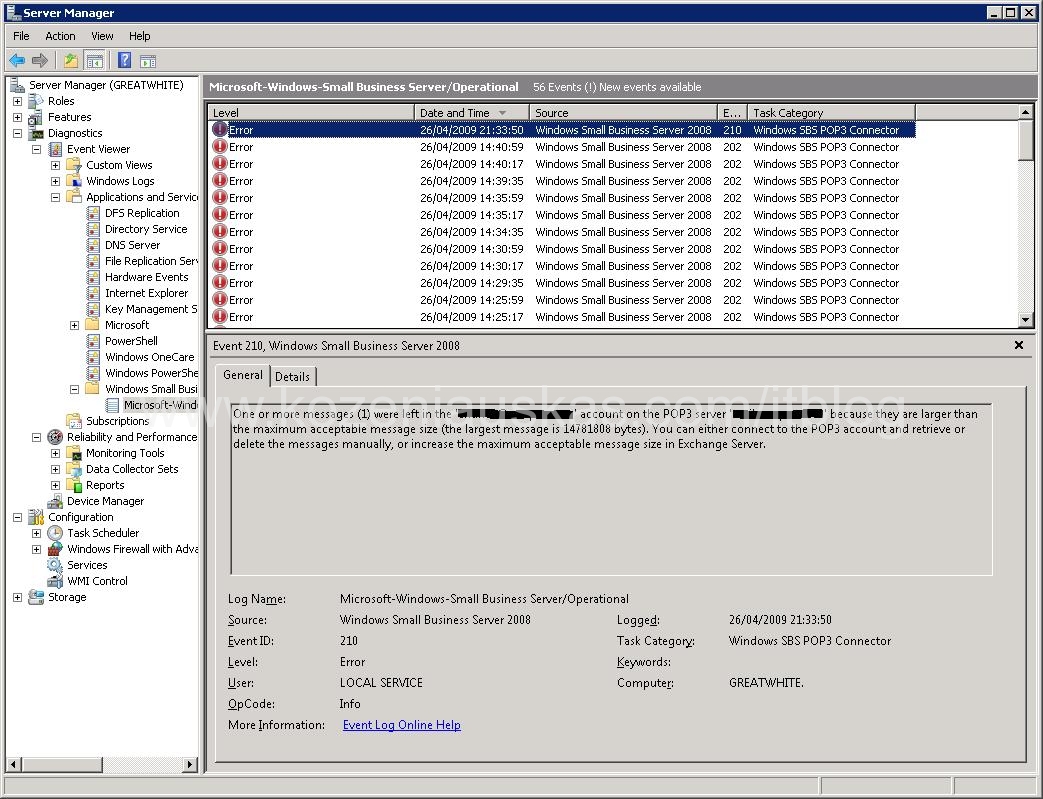 As the error says in order to fix the problem you need to increase the, message size and this is exactly what I did. I went to Exchange Management shell and increased the message size on the 2 receive connectors from 10MB to 50MB.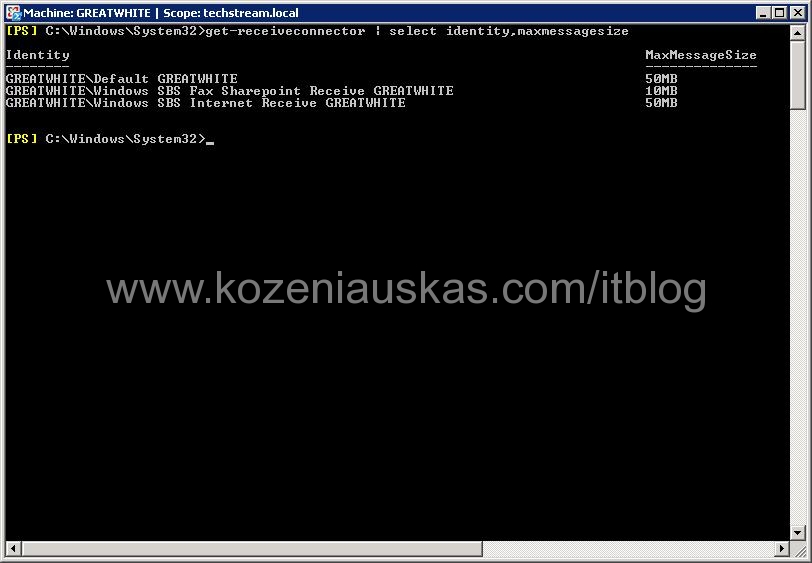 But it still did not worked apparently you have to increase the message size also on FAX receive connector.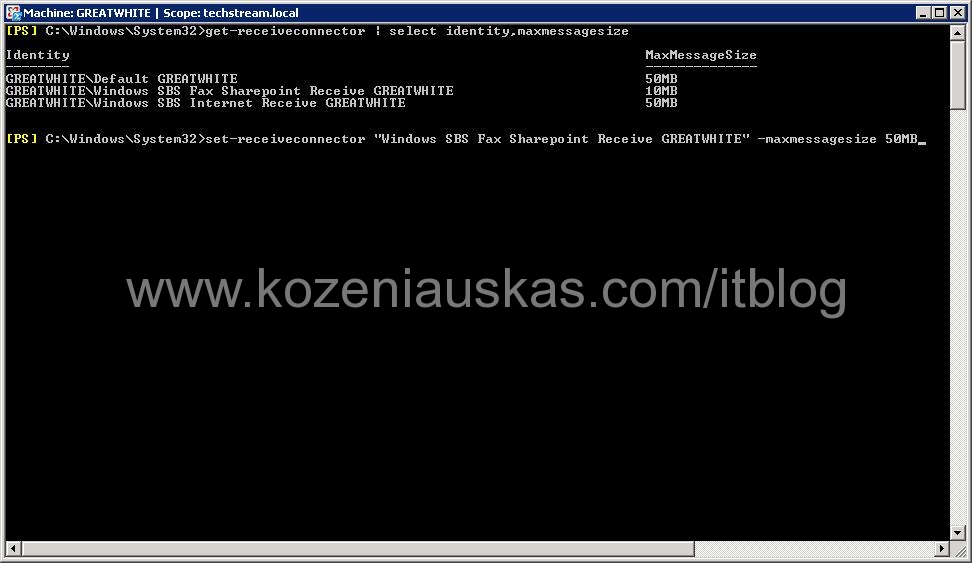 Once that was done the mails started coming in.
Tags: 10MB, Pop3 Connector, sbs 2008, SBS2008, size limit, Small Bussines Server 2008