I've been using Vista for couple months now. It took me a while to make it run all or should I say most of my applications, but this time I got performace problem. I'm using laptop with 4GB of RAM and dual Core CPU. I've noticed that the performance is degraded and CPU fan turns on every often. In the task manager I see that CPU usage is always 50% even when the laptop is freshly rebooted and does not do anything.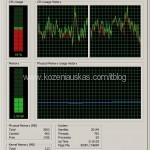 In the processes window I see that svchost.exe is constantly using CPU.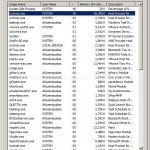 Resource monitor shows that svchost.exe (LocalSystemNetworkRestricted) is causing the problem. It uses approx. 40% of CPU and also generates many Hard faults in Memory.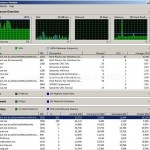 Most of you know that under svchost.exe you can find many services. In Vista there are 2 ways to find out what services svchost.exe is running.
The first one is to use Task Manager. Right click on the process and select Go to Service(s)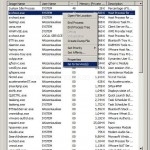 This will open Services tab and highlight all the services that are running under selected process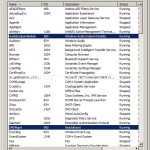 The second method is to use a Command line.
Open command prompt and type tasklist /svc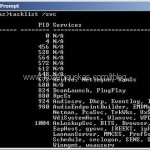 You will see all the running processes and what service(s) belong to particular process.
Note: Because there is more than one svchost.exe process in the Task manger find out the PID of the one which is causing the problem.
Once you know the services you can start stopping them on by one I watch are there any changes. You can do that by right clicking on the service and choosing Stop Service or from command line by typing net stop service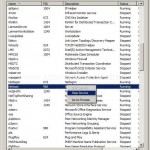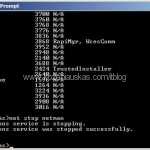 Some of the services cannot be stopped, the others will automatically start after you stop them. Also your PC might crash or become unresponsive.
In my case after stopping Network Connections(Netman) service the CPU usage dropped. Because this service is needed for network operation it started automatically, but the problem was gone.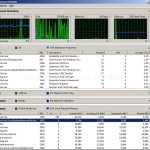 This is a temporary solution because I have to stop the service everytime I restart my laptop(which is once a day). I'm still looking for a proper solution.
Tags: cpu, high, high cpu, LocalSystemNetworkRestricted, svchost, svchost.exe, svchost.exe (LocalSystemNetworkRestricted), usage, vista