Here is one annoying thing that I've ran into while using Vista on 2 screens. Every time I lock my laptop and unlock by pressing Ctrl+Alt+Del. The screen flickers and the message pops up saying:
"The color scheme has been changed to vista basic"
Also the following event is logged in Application even logs:
The Desktop Window Manager was unable to start because of an insufficient display mode color depth"
Source: Desktop Window Manager
Even ID: 9004
Basically what happens is that the color depth on second screen changes from 32 bit to 16 bit and because of that you cannot use Aero.
The solution is to stop and disable Microsoft Transient Multi-Monitor Manager or TMM.
According to Microsoft: "Transient Multi-Monitor Manager is a Windows Vista feature that simplifies the setup of display configurations on mobile computers" you can read more about it here.
Do the following to disable TMM:
1. Open Computer Management
2. Got to Computer Management (Local)>System Tools>Task Scheduler>Task Scheduler Library>Microsoft>Windows>MobilePC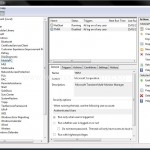 3. Right click on TMM and select End. You will be asked to confirm that.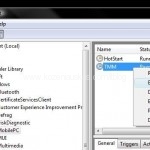 4. Right click on TMM again and select Disable.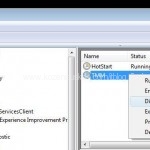 Done.
Tags: 16 bit, 9004, Aero, Ctrl+Alt+Del, Desktop Window Manager, The color scheme has been changed to vista basic, TMM, vista