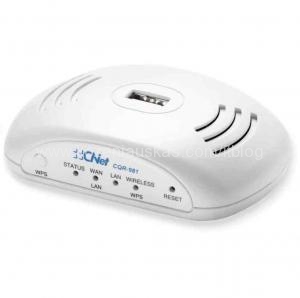 I was having problems with CNet CQR-981 Wireless-N Pico 3.5G Broadband Router and Huawei 3G USB modem.
The router would not connect to the 3G network after checking all the setting and making sure that the 3G USB modem is working fine I've decided to check if there is a newer firmware version for CQR-981. The version on my router was 1.0.02 and the latest on the CNet website was 1.0.06.
I've flashed the latest firmware to the router and after restart it connected to 3G straight away.
You can find the latest version here. Download the firmware file. The file is a RAR archive that contains 2 files: the firmware file and also the PDF file with the instructions how to perform update.