Update Jan 3rd:
Microsoft has release a solution for this problem.
Looks like Microsoft has dropped us a present for New Year. This morning I found that no emails are flowing.
Quick look at event logs was showing FIPFS as a culprit. FIPFS Event id 5300

The FIP-FS "Microsoft" Scan Engine failed to load. PID: 15952, Error Code: 0x80004005. Error Description: Can't convert "2201010003" to long.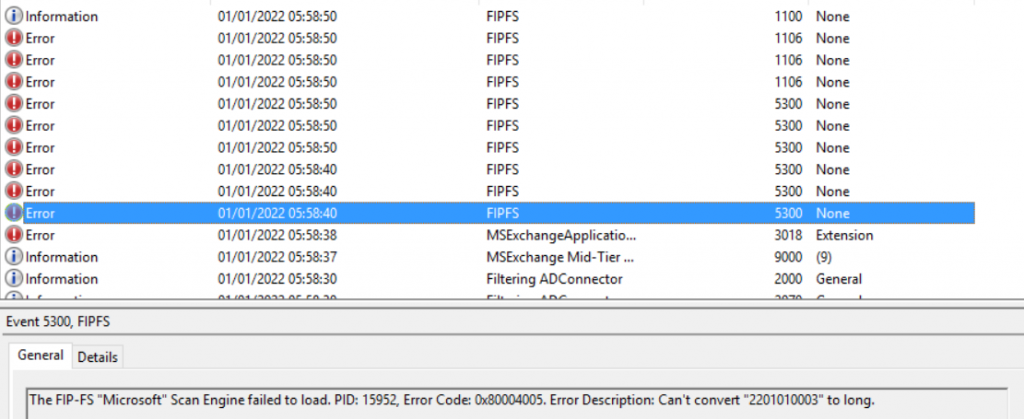 The temporary workaround is to disable Anti malware scanning and restart Transport service. The script to disable Anti malware scanning is located in your Exchange script directory. From Exchange Management Shell do:
cd $exscripts
.\Disable-AntimalwareScanning.ps1
Restart-Service MSExchangeTransport


To confirm that it was disabled run:
Get-TransportAgent "Malware Agent"

The email should start flowing
Happy New Year!!!