First off all why would you need a Stand-alone media? The answer is simple this would be the only fast way to image remote or local PC that does not have connection to the network.
Basically Stand-alone media puts the OS image and the software packages onto CD, DVD or USB stick. The only thing that you need then is just to send the media to user. The user inserts CD, DVD or USB stick into computer and in 10-30 minutes computer is ready. (Well that should work in theory 🙂 )
Here are the steps how to Create Task Sequence Media:
1. In order to create Task Sequence Media you have to have a Task sequence
2. Open Configuration Manager Console. Go to Task Sequences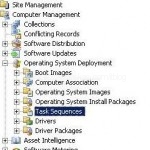 3. Find the task sequence that you want to use and right click on it. Choose Create Task Sequence Media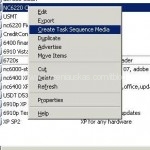 4. Task Sequence Media Wizard will start. Here you choose Stand-alone media and click Next.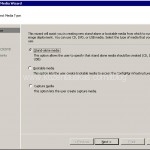 5. Here you choose media type. I chose CD/DVD and Media size 4.7GB. You also need to enter the location and the file name where the ISO media file will be created. Press Next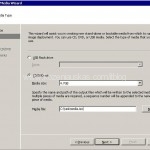 Note: If  the image will not fit on one CD/DVD SCCM will split it and make two or more(if needed) ISO files. SCCM will choose the best suitable media type for second file.
Lets say your image is 5GB in size and you selected DVD 4.7GB. SCCM will make first ISO file 4.7GB for DVD but the second ISO file will be only 300MB so the media type will be CD not DVD.
6. If you want you can password protect you media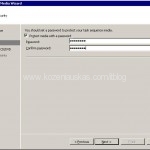 7. In this screen you will see all the packages assigned to the task sequence.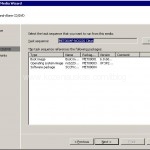 8. Here you will get all the distribution points that have the needed packages. Select them and click Add.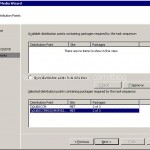 9. If needed you can added variables to the media.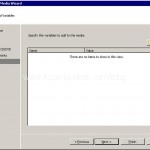 10. Review your settings and click Next.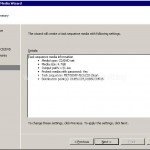 11. Wait for the progress to complete.(This may take couple or more minutes depending on image size and your network connection)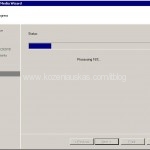 13. Burn the image files and test them. Once you insert the media into PC you will see WinPE booting.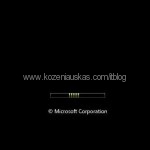 14. Once WinPe booting is finished you will get into Task Sequence wizard. If you set the password you will be asked to enter it.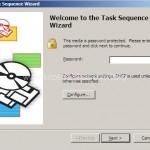 From here it will be the same as you were imaging from the network. Be aware that if PC has no network connection it will not be joined on the domain.
Hope that helps.
Tags: Create Task Sequence Media, how to, SCCM, Stand-alone media, task sequence