I've been testing SCCM since November and 4 times I've ran into the following problem. While trying to PXE boot the new machine I receive the following errors
PXE-T01: File not found
PXE-E3B: TFTP Error – File Not Found
I don't know what happens and how to reproduce the error but it happened to me 4 times. 2 times I've ended rebuilding the whole SCCM installation.
When it happened the third time I found a solution on MS SCCM Technet forums:

1. Remove the SMS PXE role. Look at the PXESetup.log file to verify that the uninstall is complete and successful.
2. Uninstall the WDS server.
3. Reboot the machine.
4. Re-install the WDS server, but "do not configure it". Do nothing at all other than installing WDS.
5. Add the SMS PXE role. Look at the PXESetup.log file to verify that the installation is complete and successful.
6. Add the boot images to the SMS PXE DP share. Look at the distmgr.log file to verify that the replication of the boot image to the DP is complete and successful.
7. Try booting a PXE client.
Unfortunately the above solution did not worked the fourth time.
After looking through the logs and installation files I've found that c:\RemoteInstall\SMSBoot contains folders ia64, x64, x86 which were empty. I had a rough idea what should be in those folders. The first place I've looked at was boot.wim files.
Open SCCM console then go to Site database>Computer Management>Operating System deployment>Boot Images
Right click on image and choose properties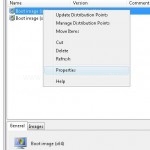 Select Data Source Tab. There you will see the image path.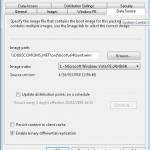 Once you know the location you have to mount the image. You will need both image x86 and x64. Copy the image files to a folder(I've copied to the root) and rename them. I have renamed them to boot_64.wim and boot_x86.wim
To mount the image you need imagex which is a part of WAIK and WAIK is installed with SCCM.
Open Windows explorer on your SCCM server and go to C:\Program Files\Windows AIK\Tools in there you will find 6 folders
Now you have to open the folder depending on your OS. So if you are running SCCM on x86 you open x86 folder. If its 64 bit then open amd64. For Itanium open ia64.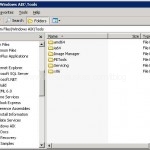 Now right click on file named wimfltr.inf and choose Install. This will install WIM filter.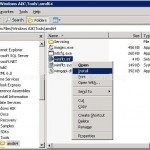 Create a new folder it will be used to as a mounting point. I've created WIM_Mount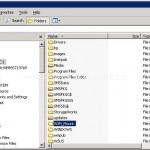 Open Command prompt and mount the image to do that you need to provided image file and image number and mounting point. The syntax would look like this:
imagex /mount ImageFileName.wim ImageNumber ImageMountingPoint
Note: This will mount image as read-only. If you need to modify image then change mount to mountrw but we are not going to need this.
Again you have to use the imagex file depending on the the OS that you are running(x86, x64, ia64).
So in my case the string looks like this:
"C:\Program Files\Windows AIK\Tools\amd64\imagex.exe" /mount c:\boot_64.wim 1 c:\wim_mount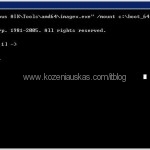 Once the image is mounted, open mounting point and there you should see folders.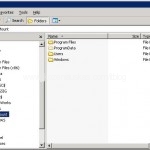 In the mounting point browse to Windows\Boot\PXE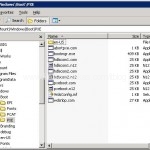 Copy the content of the folder to c:\RemoteInstall\SMSBoot x86, x64 folder depending what boot image you have mounted. In my case I've mounted x64 boot image so I've copied everything to c:\RemoteInstall\SMSBoot\x64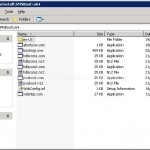 Unmount the image:
"C:\Program Files\Windows AIK\Tools\amd64\imagex.exe" /unmount c:\wim_mount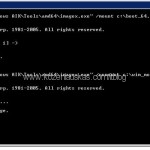 Now mount the other boot image and copy the files to the other folder. Try PXE boot you machine and it should work.
That's it.
Tags: Boot.wim, empty, File not found, image, OSD, PXE, PXE-T01, SCCM, SMSBoot, TFTP Error