Here is one of the problems that took me some time to figure out.
I had to install Microsoft Windows SDK for Windows 7 and .NET Framework 4 on Server 2008 R2. But it would not install.
There are 2 ways to install it:
Web install using winsdk_web.exe a small too that download all the files during installation.
ISO imgae that has all required files already.
I've tired both methods and bot of them failed almost instantly with the following error message:
A problem occured while installing selected Windows SDK components. Unknown property.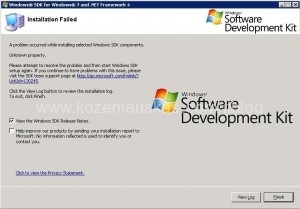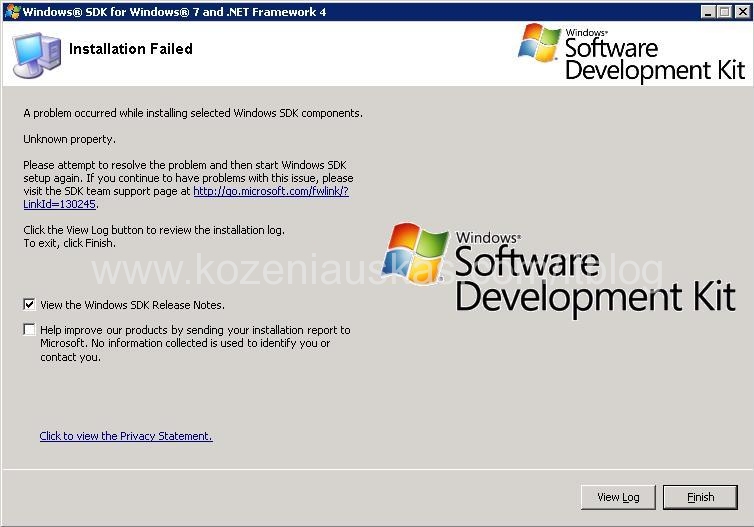 (more…)