Everyone probably knows about Windows 7 beta release to public. Because I've read some good reviews of it I thought I'll give it a try. I am using both Vista and XP. As most of the public I prefer XP over Vista. The only reason why i use Vista is because it will take half a day to reinstall my laptop and put all the needed stuff and still most likely will forget something.
Now lets get back to Windows 7.
I am using HP Compaq nc6400 as my testing laptop with 3 GB of Ram.
The setup was smooth and I would say quick. I only had to install 2 drivers manually for finger print reader and SD card reader. I've downloaded Vista drivers from HP website and they worked fine.
I liked the wireless configuration wizard as it was really straight forward.
Probably the best thing about Windows 7 beta is the performance. NC6400 is a standard business laptop with integrated Intel graphics card with no dedicated memory. But it is fully usable with Aero enabled which was not the case onVista.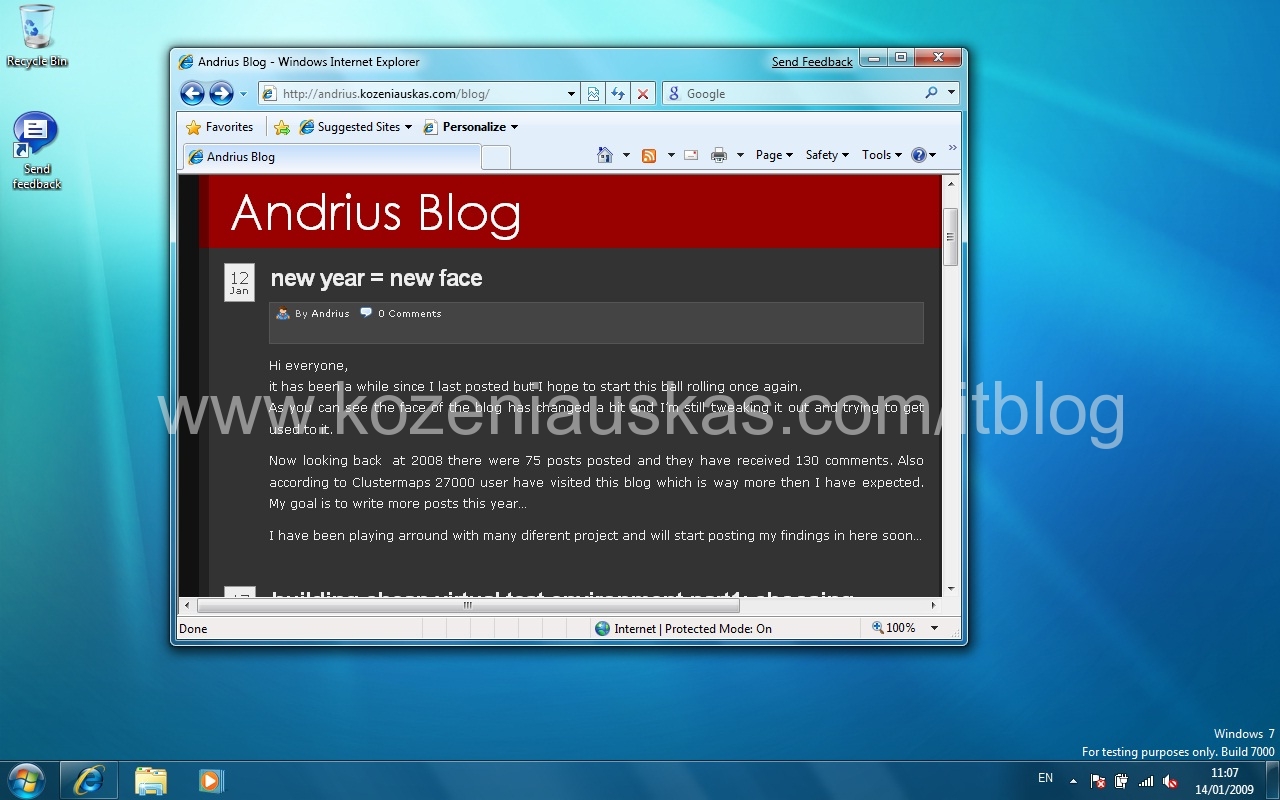 There are some nice visible changes in task bar. Now you can see in the task bar the download progress.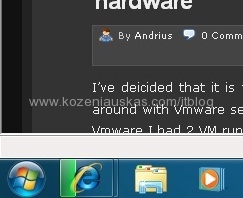 Also you can have a quick look what is running. Just moving mouse on the icon in the task bar.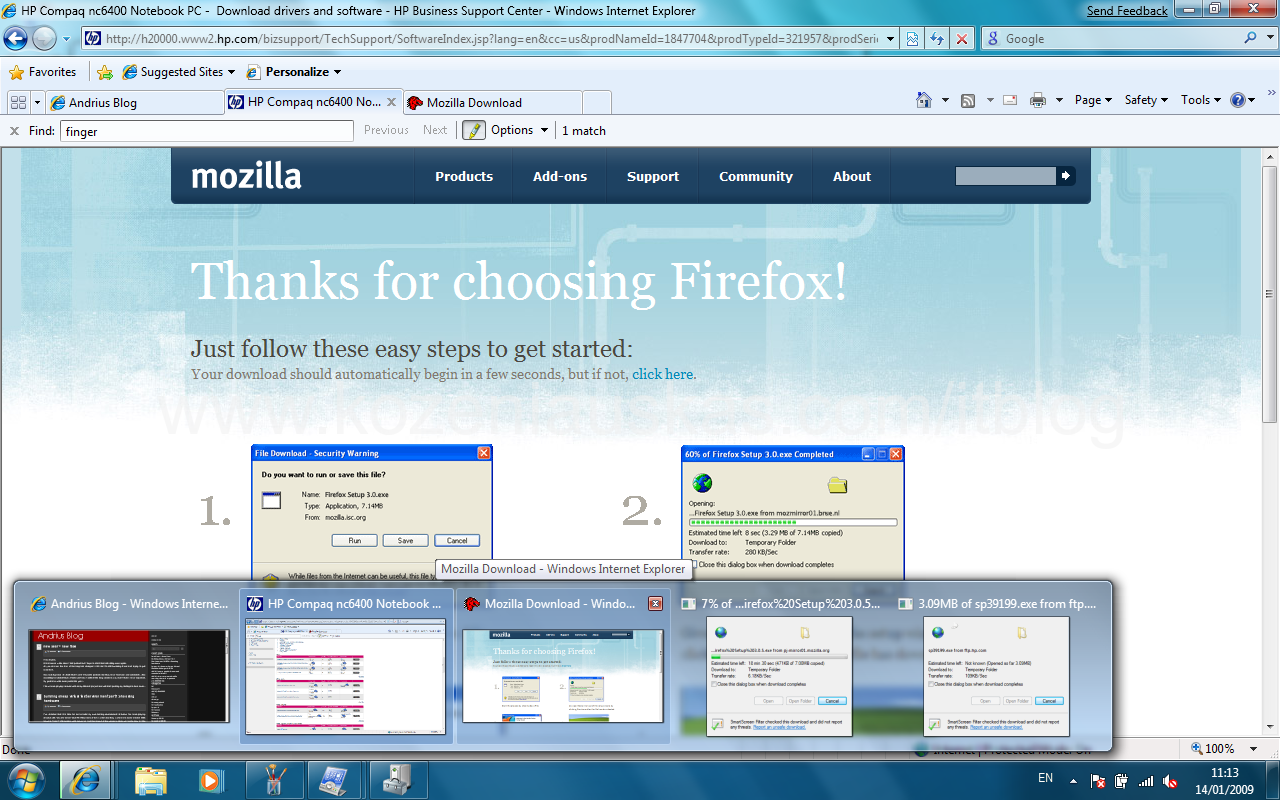 UAC is much less annoying compared to Vista.
Also it looks like MS is bringing some features back. The first one I've noticed is that you can drag and drop files into Command Prompt.
The only problem that i was having is the Internet Explorer. It did not displayed some pages correctly or it was crashing when I was trying to edit this blog. But these problems are fixed by pressing Compatibility View button in IE.
I'll keep using Windows 7 and see what else I can discover. At the moment I've joined it to the domain and install Office 2007 SP1 which is working just fine.